A Cut Above
Meet Classic Cuts & Color's Founder and Stylist Denise Pandure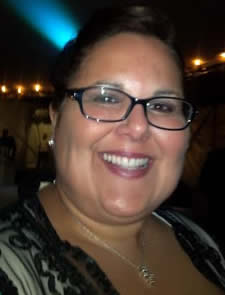 Who are you?
Denise Pandure, mother of a 22 year old, owner of Classic Cuts & Color
Why did you get into hair?
My mother, who was also a hair dresser, inspired me to get into this field. I also enjoy the instant gratification I get making others feel good about their appearance.
How many years have you had Classic Cuts & Color?
13 years
Where do you excel?
I have been doing color correction for most of my career, not only fixing other peoples mistakes but furthering my education and knowledge of color. Color goes hand and hand with style and persuasion cuts, giving the client a unique look that they can execute every morning.
Where does the salon excel?
Classic Cuts & Color excels in dimensional color, spa like service and attention in a fun atmosphere with affordable prices.
What drives you?
To make ordinary people look extraordinary!
What are you passionate about?
Bringing out the beauty in a person and seeing them smiling at themselves with approval of their new look.
What do you love about your new space?
I love that I made it mine. The location is convenient (just in back of the Foodtown lot next to Gianni's in Red Bank) and has great visibility from the street.
What's the secret to your success?
Hard work, determination, ambition.
Who is your clientele?
All walks of life, from professionals to stay-at-home moms to business owners and even your child's first hair cuts.
I want my clients to know: That their satisfaction is most important to me as is me being honest with them on what is going to look best and that there is always a compromise but never a low expectation.
In my spare time: I like to bike the beach front, refurnish furniture, and I like to do things for the community, the one I live in and the one I work in whenever I can (makes me feel grateful for what I have), and, most importantly, I enjoy time with my family and my dogs, Margarita and Salvador.
Classic Cuts & Color is: A welcoming salon with fantastic product lines, top stylists and current style techniques at a fair price.
I'm blessed because: I have fantastic clients and the opportunity to make my own hours, and the ability to be an educator, constantly looking for changes in the industry.
I love my clients because: They are the best. They care about their well being and looking good without sacrificing the integrity of their hair and they respect my opinion. I have also known most of my clients for at least a decade.